Refresh
Cannot explain how excited I am for these N64 games coming to Nintendo Switch Online + Expansion Pack. 
Atelier Ryza 3 officially announced!
Mario Strikers: Battle League is getting an update. Is that Pauline!? Oh and Diddy Kong too! So excited to play as them!! Coming out sometime this month, too!
Ib has a beautiful classic art style. Ooh this looks creepy. Loving it so far. It comes out Spring 2023.
I'm still on a high from that last announcement. So freaking awesome!  Can't wait to play all those classics!
So excited for these upcoming N64 games on Nintendo Switch Online + Expansion Pack!
Gaaah!! GoldenEye 007 is coming to Switch!!
Holy Cow! My childhood is coming to Switch! Mario Party, Mario Party 12, Pokemon Stadium, and Pokemon Stadium 2!
It's coming out on October 20 and preorders are ready now. The Gold Edition nets you the season pass if you think you'll be interested in that. 
Loving this more exploratory take on the game from the original. Rabbid Rosalina is hilarious. OMG look at those silly Sparks. I love their goofy faces. 
Yes! I cannot wait for Mario + Rabbids Sparks of Hope.
Theatrhythm Final Bar Line brings popular Final Fantasy songs to Switch in this new game. It comes out Feb 16, 2023!
It's coming out Spring 2023!
Ooh! Love the fantastical elements! What a cute art style too!
Fae Farm, looks like another Animal Crossing-like farm sim!
Octopath Traveler 2 releases Feb 24, 2023!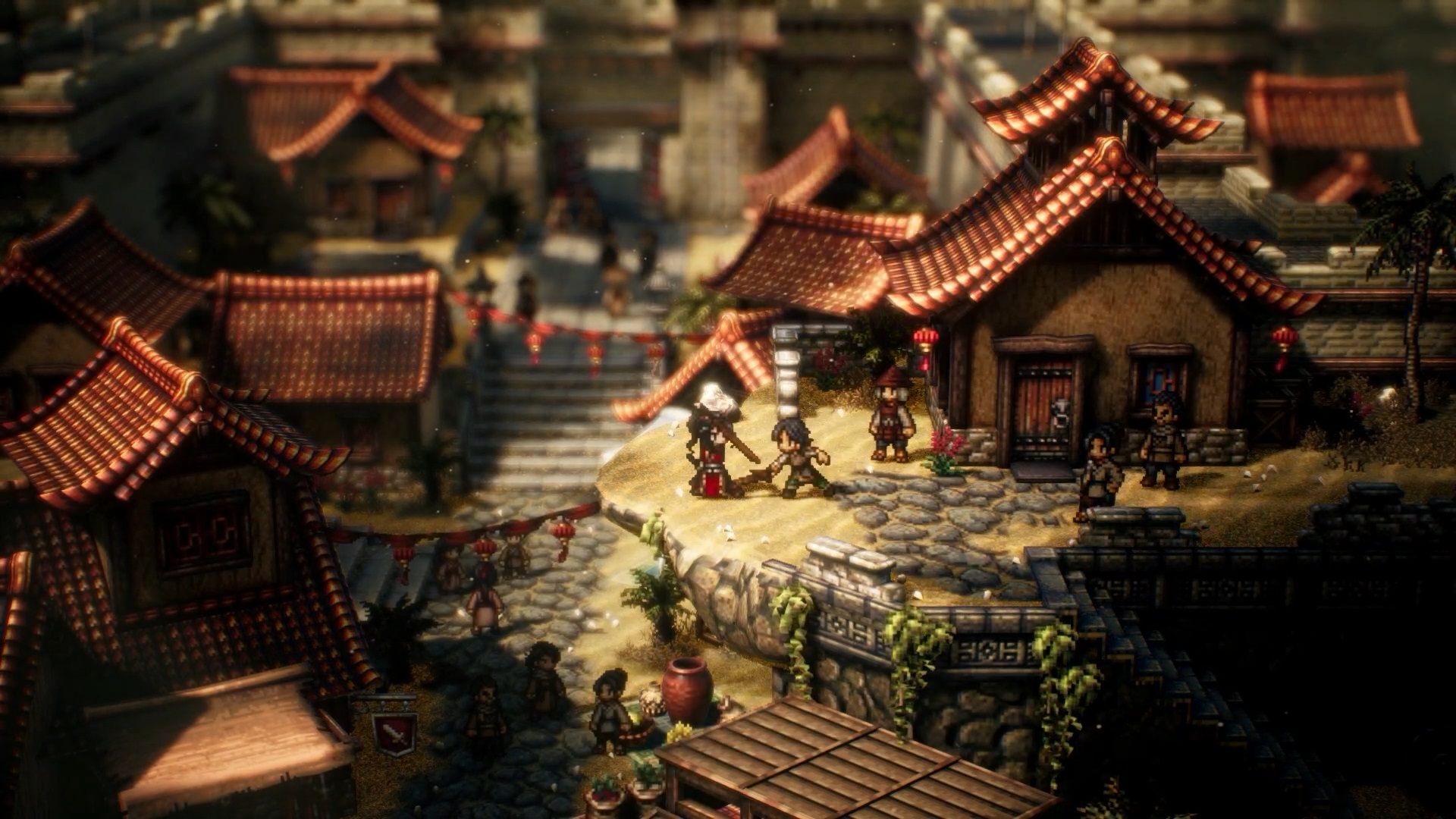 Traveler actions differ from day to night. It looks gorgeous as all HD-2D games do. Can't wait to play this!
HOLY COW IT IS! A brand new game with eight new travelers. The Warrior, The Dancer, The Merchant, The Scholar, The Thief,  The Cleric, the Hunter, and The Apothecary!
OMG is this Octopath Traveler 2?????????????
Yep! First "post-launch Splatfest. What would you bring to a deserted island? Gear, Grub, or Fun? Woo! Which will you pick?
Looks like the first real Splatfest announcement??
Can't get enough of these farming sims. Story of Seasons: A Wonderful Life lets you grow crops, create a family, and age. Your children's careers will depend on how you raise them. How cute is that!? Coming out Summer 2023.
From Mission 1st coming to Switch this November and Front Mission 2 and 3 coming later.
Tunic is finally coming to Switch! It's like a love letter to Zelda and a roguelike. Preorders are today. 
Fire Emblem Engage: Divine Edition look so cool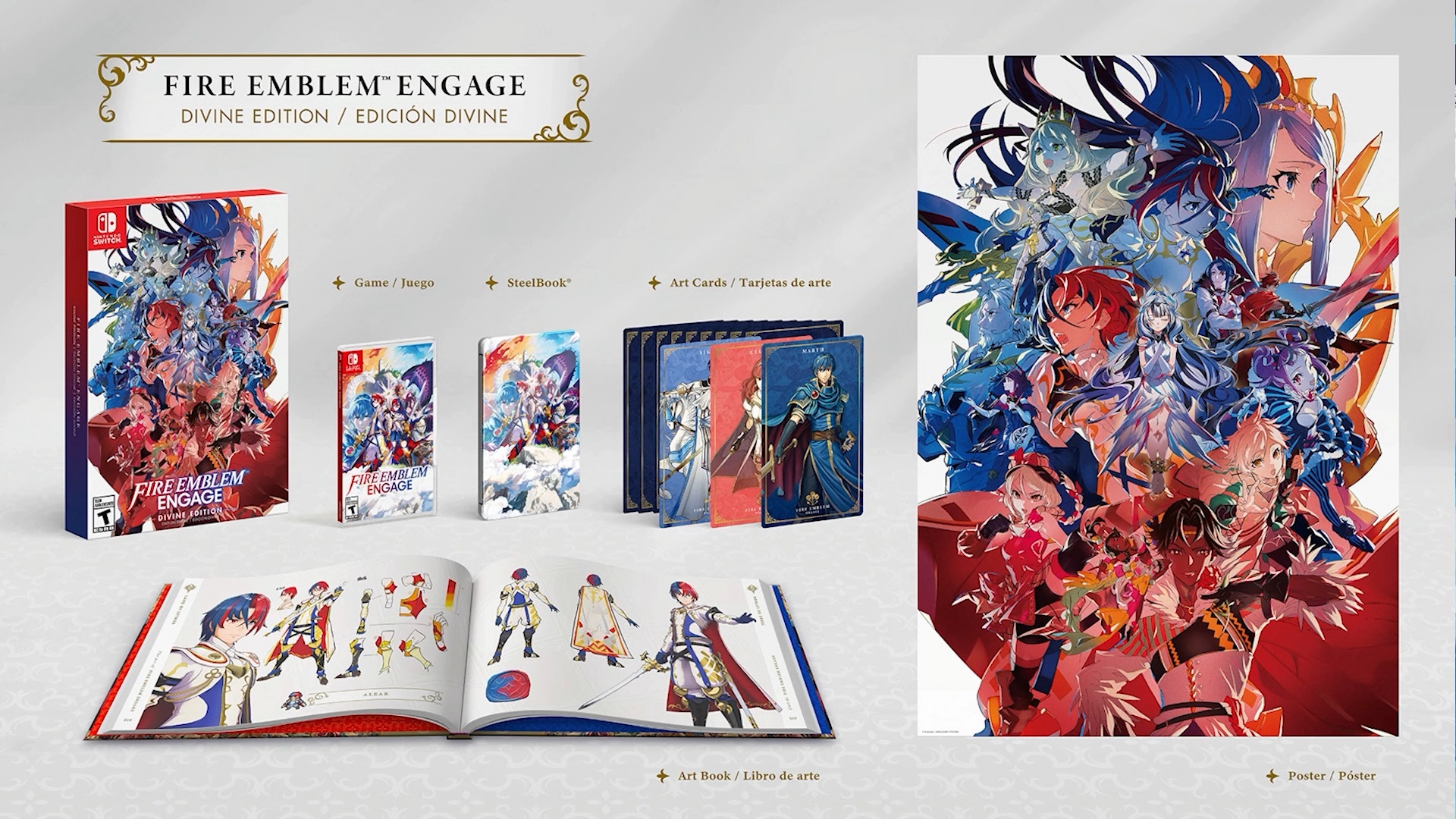 That's what I'm talking about! A fitness boxing game where you beat up baddies. It's coming out next year. 
SpongeBob SquarePants: The Cosmic Shake looks like a fun splatformer similar to  Battle of Bikini Bottom. Coming to Switch next year!
Tons of other updates included in wave 2 of the Expansion Pass. It launches Oct 13. 
Ino, a new Hero for Xenoblade Chronicles 3. She looks freaking awesome. 
Ooh Fatal Frame Mask the Luna Eclipse coming to Switch next year! 
Gorgeous picture for Fire Emblem Engage. So excited for this!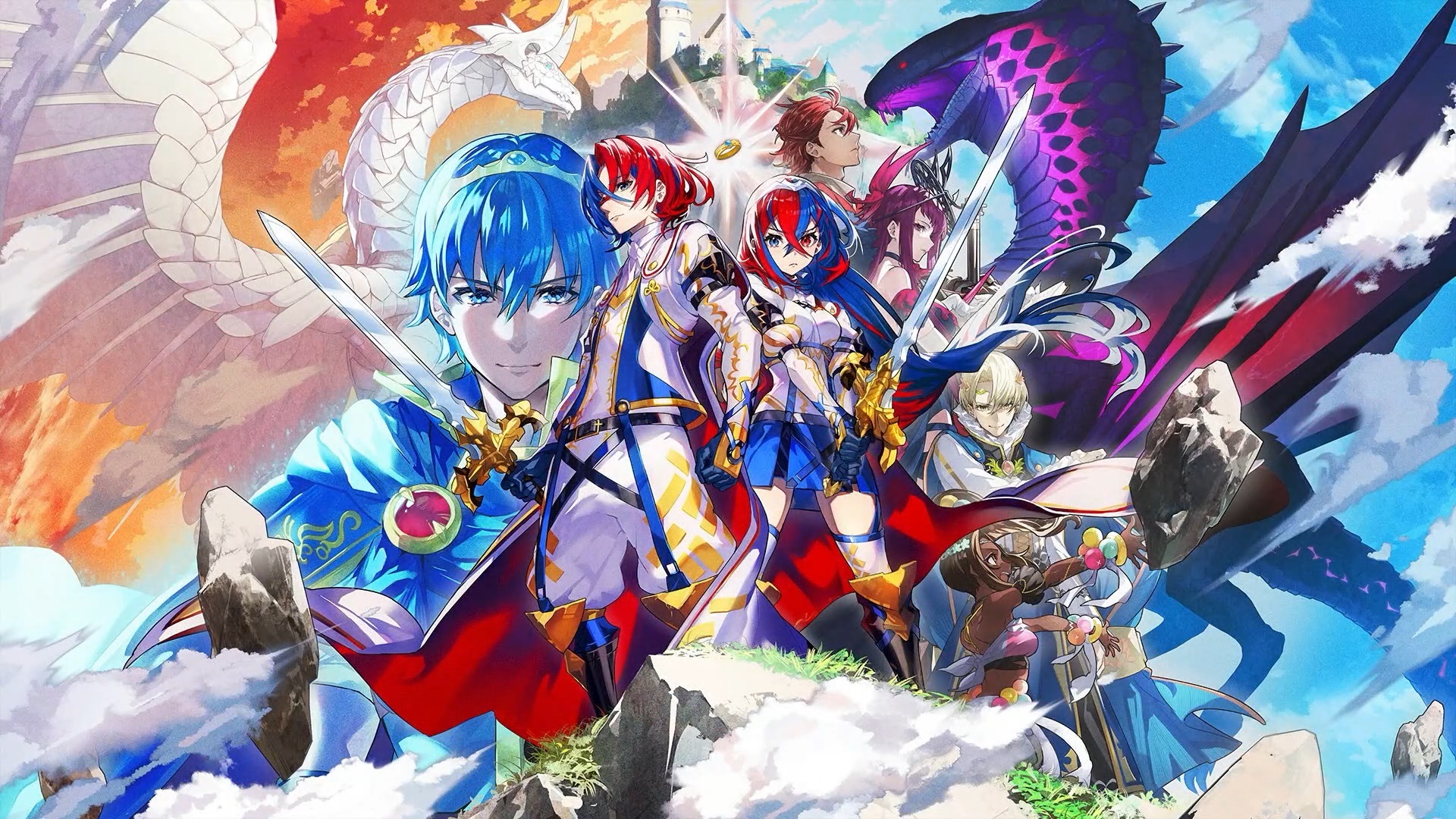 It Takes Two releases November 4 and preorders are today!
It Takes Two coming to Switch! This was the Game of the Year winner at The Game Awards 2022. 
Ooh the Divine Edition looks awesome. Great collectibles in there.
This looks like the character from those leaks that came out earlier this year. The main character's hair is kind of like the original red and blue Switch Joy-Con colors.
It's called Fire Emblem Engage!
Is this Fire Emblem? Oh my god it is! They're showing characters from older games!
Hi, it's me, gaming editor Rebecca Spear for iMore here, taking you through today's announcements and the follow-up reaction, as it happens!