Apple unveiled the Apple Watch Series 8 at its Far Out event. It's now the middle child of the Apple Watch lineup, but that doesn't mean it's forgotten. With some novel notable features and the potential for much longer battery life the Apple Watch Series 8 looks to be a worthy successor to last year's Series 7. 
Apple Watch Series 8: Design
The Apple Watch Series 8 isn't reinventing the wheel — nor is it going to a circular design. In fact, the Series 8 looks exactly like the Series 7 that can before it. That means it's available in both 41mm and 45mm sizes. The Apple Watch Series 8 retains its crack-resistant front crystal and its Aluminum and Stainless Steel finish options. 
It is also certified IP6X dust resistant and water resistant up to 50 meters, as well as swimproof. 
Your old Apple Watch bands will fit the Series 8
Since there are no design or size changes to the Series 8, your old bands will also work with the new wearable, providing they are for the correct size. 
Apple Watch Series 8: Display
Series 8 features the same 41mm and 45mm display options with an edge-to-edge Always-On Retina display with up to 1000 nits of brightness. 
Apple Watch Series 8: Features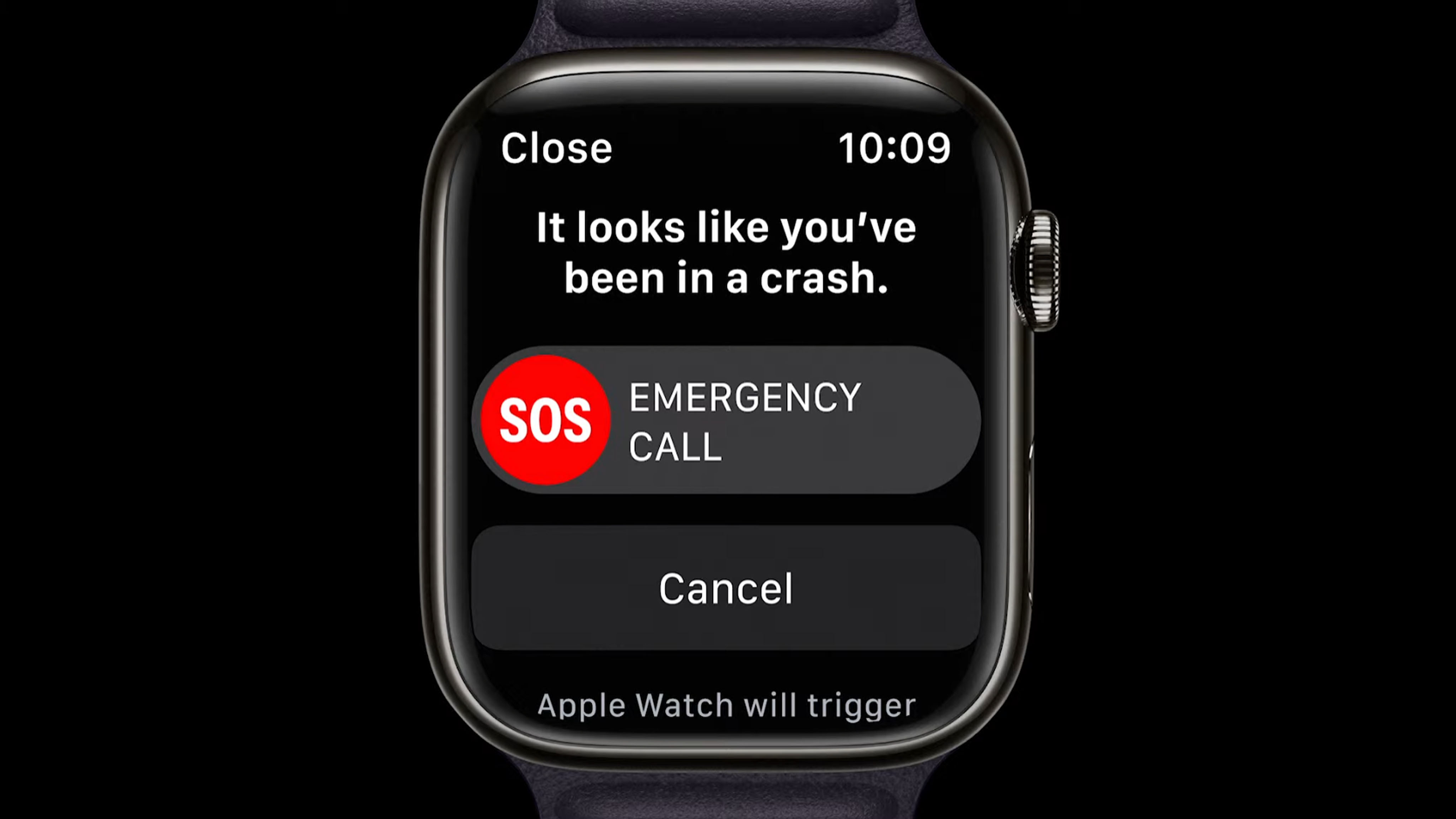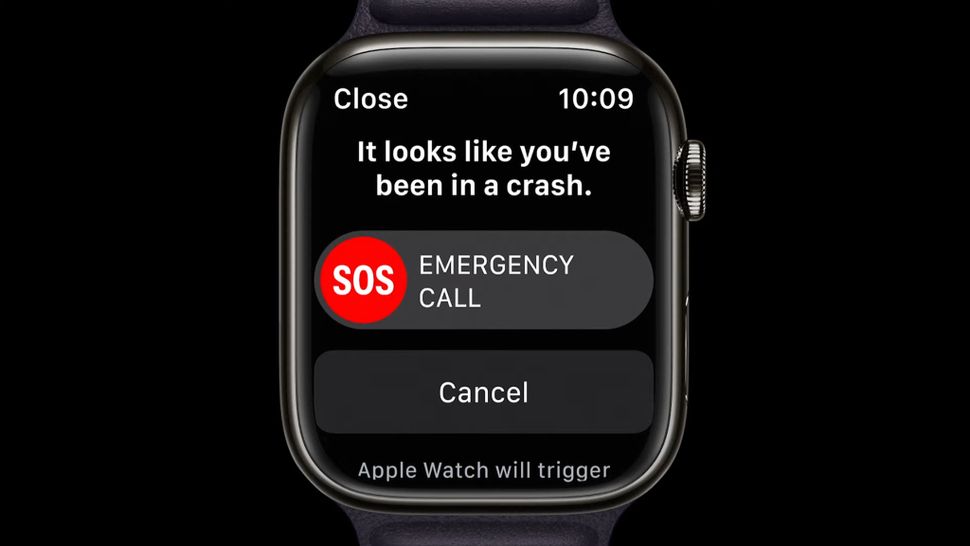 The Apple Watch Series 8 can sense your temperature
The rumors are true; Apple has included a temperature sensor in the Apple Watch Series 8. The sensor is sensitive enough to sense a 0.1 degree Celsius temperature change in your body. Plus, the Series 8 take your wrist temperature during sleep every five seconds. A big part of the sensitivity is the two-sensor design — one sensor on the back of the watch, near the skin, and another under the display. Apple states this helps eliminate interference from the outside environment.
The temperature sensor will improve Apple Watches Cycle tracking features by being able to notify users of potential cycle deviations and improve ovulation tracking. All Cycle tracking data is encrypted on the right device.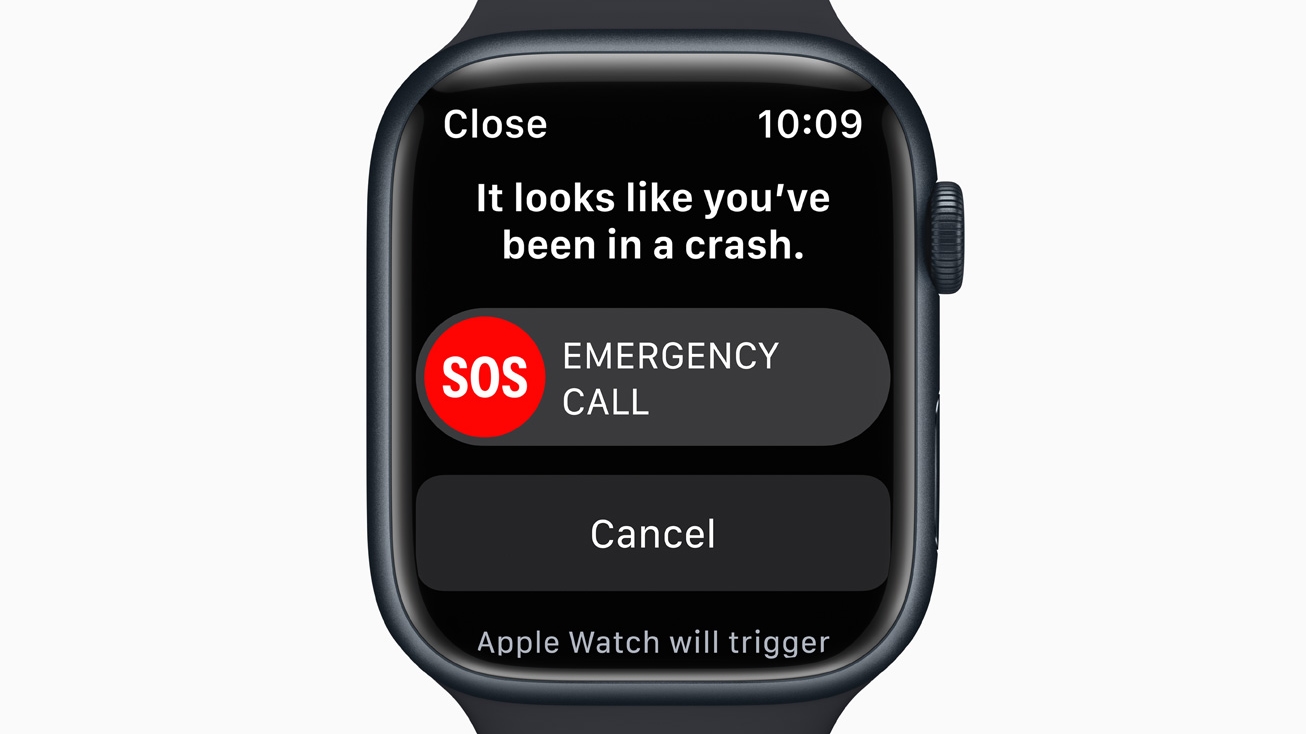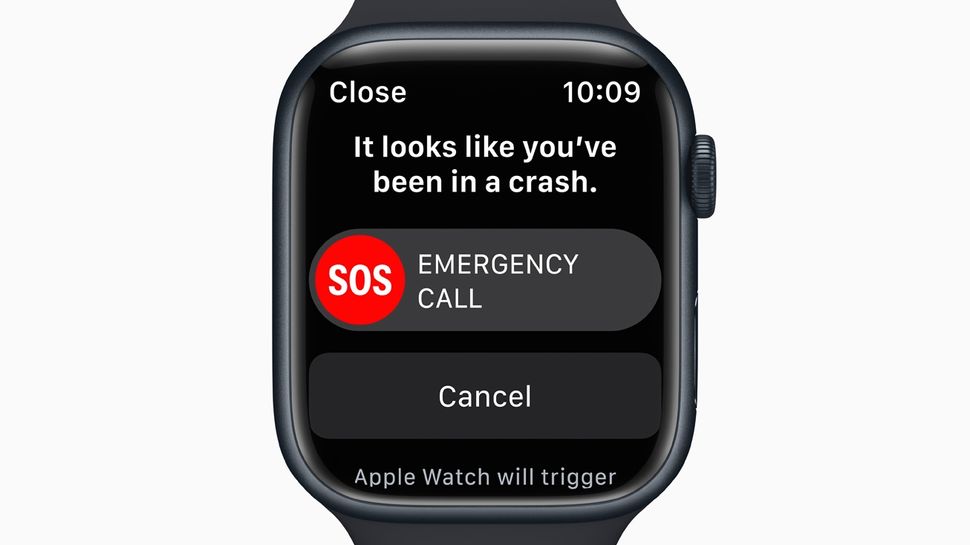 Crash detection
Thanks to two new and improved sensors: a 3-axis gyroscope and a G-Force accelerometer, the Apple Watch Series 8 will be able to tell when you are in a crash.
Crash Detection uses many sensors and features to determine if you've been in a severe crash, including the barometer, GPS, and microphone on your iPhone. This should prevent the Apple Watch.
When it detects a severe crash, the Series 8 will automatically call 911, provide your location, and notify your emergency contacts if you don't respond to the on-screen notification in 10 seconds.


Besides these new features, Apple Watch Series 8 retains many of the great features of previous models including ECG, fall detection, the Always-On Retina display, and more. 
Apple Watch Series 8: Battery Life
The Apple Watch Series 8 has the same battery life as the previous model when using it like normal; however, there is a new low-power mode.
Apple Watch Series 8 has a low-power mode
With your iPhone present, you can get up to 36 hours of battery life using the new and improved low-power mode. While you can do much more with low-power mode than you can currently on the Apple Watch Series 7, there is still some limitation the new low-power mode will impose on you. It will disable and/or limit the use of select sensors and features, most notably the Always-On display and heart health notifications. 
This new low-power mode is also coming to other Apple Watch models from the Series 4 onwards thanks to watchOS 9. 
Apple Watch Series 8: Finishes and colors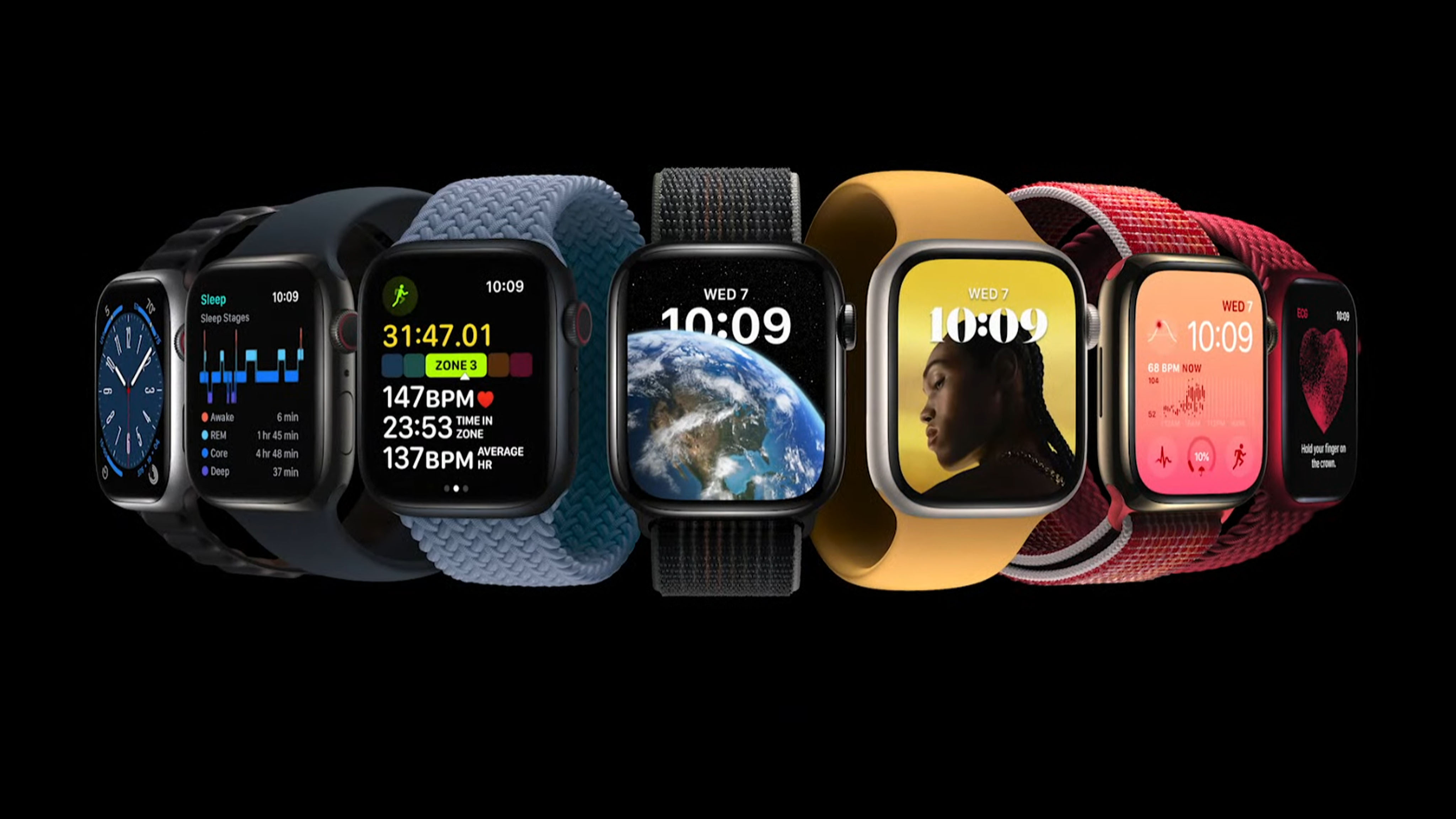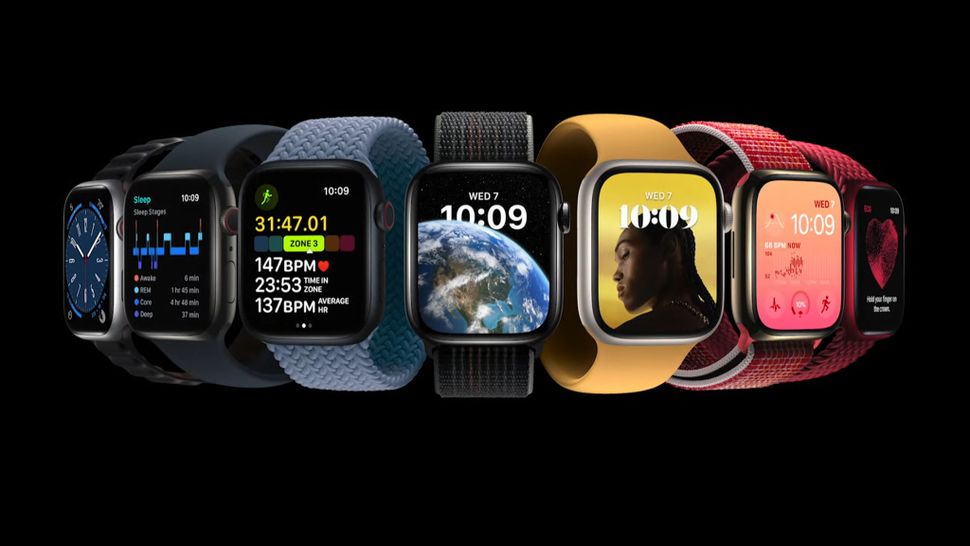 The Apple Watch Series 8 is only available in two finishes — aluminum and stainless steel — and each of them has different color options.
The aluminum Series 8 will be available in four colorways, including, Midnight, Starlight, Silver, and PRODUCT(RED), while the stainless steel finish is available in Silver, Gold, and Graphite. 
Apple Watch Series 8: Price
| | | |
| --- | --- | --- |
| | 41mm | 45mm |
| Aluminum GPS | $399 | $429 |
| Aluminum GPS + Cellular | $499 | $529 |
| Stainless Steel GPS + Cellular | $699 | $749 |
| Hermès | $1,229 | |
These are the base prices of each Apple Watch Series 8 model, however you'll see the price increase slightly depending on which band you buy your watch with. The Braided Solo Loop or certain Leather Link bands can add more cost to your Watch. 
Apple Watch Series 8: Release date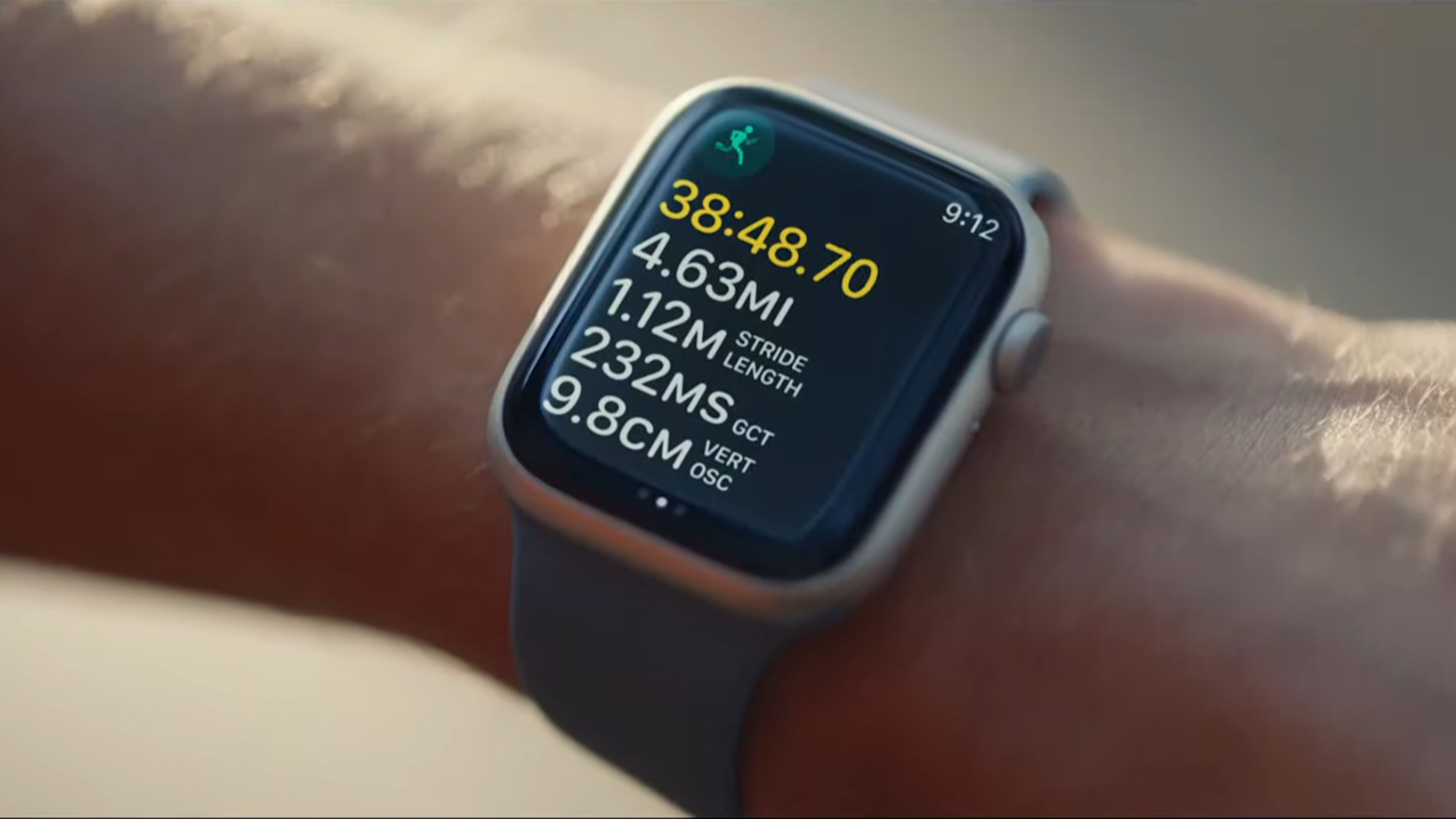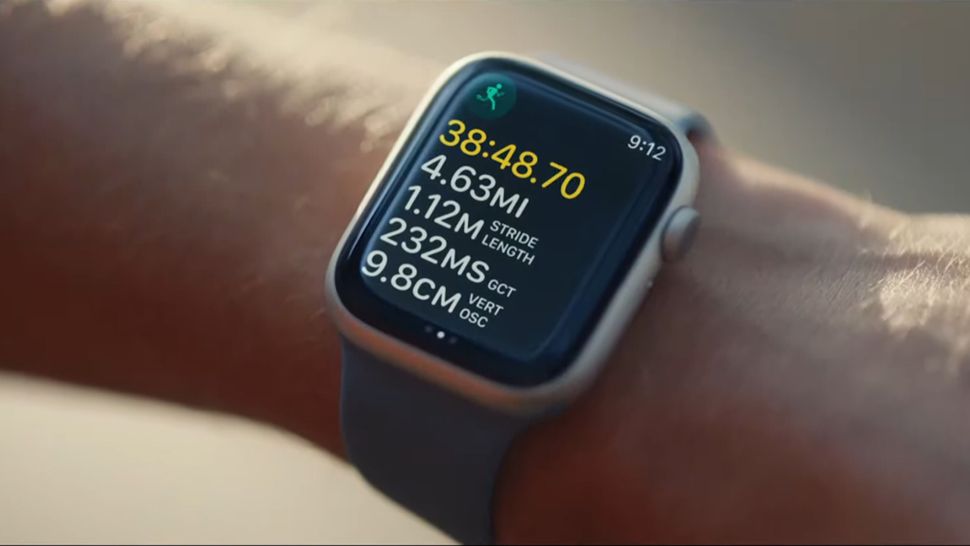 Apple Watch Series 8 is available to pre-order now, and has a September 16 release date. 
You can see Apple Watch Series 8 preorder deals and where to find stock here.