It's a brand new year, and we can expect fresh software updates from Apple for its most important products in the coming months. Though new iOS updates for iPhones get the most press coverage, iPadOS updates for iPads are also important. The next version, iPadOS 17, could feature some interesting new and updated tweaks when it's released later this year — usually revealed at the annual WWDC conference in the summer. 
Last year's iPadOS 16 update was a major one, bringing the Freeform collaboration app and Stage Manager for iPad multi-tasking features, and iPadOS 17 could build on the gains Apple made in that earlier release. 
We'll update this post as more details about iPadOS 17 are discovered between now and the announcement. But for now, here's everything we know about iPadOS 17 — and a few predictions and wishlist items of our own.
Possible new features and the latest rumors
It's still too early to determine which new and updated features will debut with iPadOS 17. However, we can look to iOS 16 for at least one possible hint. The current iOS version introduced a significant new feature that wasn't carried over to iPadOS 16, a reimagined Lock Screen. 
This feature has quickly become one of the iPhone's most popular new features in recent years, allowing you to create unique backdrops and styles using a wallpaper gallery. Lock Screen widgets, all-new Live Events, tweaked Notifications, and more are also included in iOS 16 to customize the device's look further. So bringing the feature to the iPad seems like a no-brainer especially given the larger screen size of Apple's tablet lineup. 
iPadOS 17, like iOS 17, is also likely to introduce third-party app stores. The move, which Bloomberg's Mark Gurman (opens in new tab) reported in December, is a forced one brought on by new European Union rules Apple must soon follow. 
According to Gurman, "software engineering and services employees are engaged in a major push to open up key elements of Apple's platforms, according to people familiar with the efforts."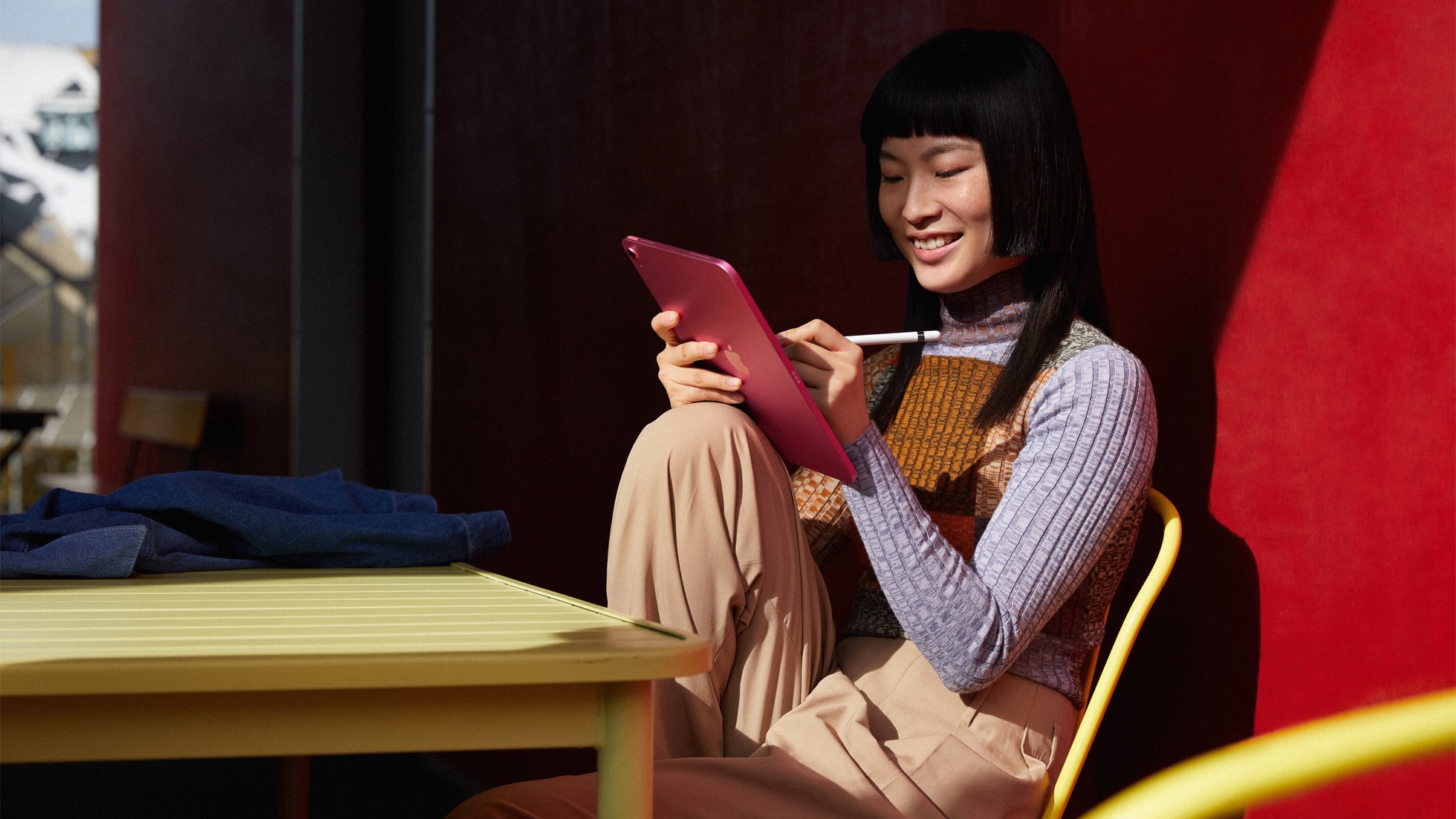 Some developers are already crying foul over the prospect of any Apple-sanctioned sideloading, so it will be interesting to see what happens from here. There's one other point to keep in mind. Although the EU's Digital Market Act comes into effect in 2023, it's not until 2024 that companies must comply. Therefore, official sideloading might not become a reality until next year. 
Other possible changes: The next version of iPadOS could also see changes made to the design of a few native apps. Among those most likely to get a facelift include Mail, Calendar, and News. The first two are overdue an overhaul, while News has never quite reached the potential a native news aggregation / magazine app from Apple could have achieved. 
Release date
Assuming Apple sticks to its regular schedule, iPadOS 17 will likely be released in September or October. In 2022, iPadOS 16 was released a month after iOS 16 to coincide with the release of new iPads. The same type of delay could happen later this year. However, beta testers will first get their hands on the update after it's probably announced at this year's Worldwide Developers Conference, which will likely kick off on Monday, June 5.
Supported devices
It takes a long time for iPads to no longer support the latest and greatest iPadOS versions. And when Apple does pull tablets off the list, it's usually a small number. With iPadOS 16, for example, only two devices lost support, the iPad Air 2 (released in 2014) and the iPad mini 4 (2015). 
The chopping block when iPadOS 17 arrives could be bigger, however. 
Counting the iPad Pro 12.9-inch (6th generation), iPad Pro 11-inch (4th generation), and iPad (10th generation), among the best iPads, which were all released in 2022, there are now 23 iPads that support the latest version of iPadOS. That's a lot of iPads, no?
The five iPads most likely not to make the iPadOS 17 support list include the following: 
iPad (5th generation) (2017)
iPad Pro 12.9-inch (1st generation) (2015)
iPad Pro 9.7-inch (2016)
iPad Pro 10.5-inch (2017)
iPad Pro 12.9-inch (2nd generation) (2017)
What we want to see
In recent years, Apple has done a much better job differentiating the iPad from the iPhone. Much of this has meant bringing more Mac-like features to the tablet. Some think the long-term solution is to replace iPadOS with macOS on the iPad. Although we somewhat endorse this move, it's unlikely Apple will ever truly entertain the idea while it has two distinct product categories to push. 
With that being said, there are plenty of areas where Apple can continue pushing iPadOS to be more like macOS. We'd start by finally offering the ability to create different profiles so other family members can use the same iPad individually. Multi-user support is long overdue, and it's a big surprise Apple has yet to cover it. 
Beyond this, Apple should tweak how notification banners work. How these look now is outdated, at best. A more flexible Home screen would also benefit iPad users. For example, allow us to place app icons and widgets anywhere we want on the tablet screen. Doing so would result in a much more personalized iPad experience and help remove a lot of wasted space on the iPad. 
Also, perhaps the time has come to introduce Apple Watch integration on iPad. With each new version of watchOS much less reliant on iOS, this sounds like a step back. However, it wouldn't be if Cupertino would take advantage of the iPad's larger display to show off more Apple Watch information. 
And then there's Dynamic Island. As I noted in September, bringing the top iPhone 14 Pro feature to the iPad sounds great but probably wouldn't work. And yet, its introduction in iPadOS 17 would be a game changer if Apple handled it correctly. If Dynamic Island does arrive on an iPad, it will probably happen on the iPad Pro lineup first. 
As we learn more about iPadOS 17, we'll add it here. Until then, stay tuned.