MagSafe changed how I use my iPhone, especially when it comes to wireless charging. Snap-on MagSafe chargers and stands add a world of convenience, and this little battery pack from SWIO is the perfect example. It's small and compact with plenty of power, and the built-in folding stand is the icing on the cake. 
While the latest iPhone models, like the iPhone 14 Pro, have lots of built-in battery life, there are always those days when it's just not enough. So for long travel days or those fateful mornings when you realize you forgot to plug in the charger the night before, a handy portable charger can make all the difference. The SWIO Portable Charger is small enough to throw into any bag or even your pocket to snap it onto your MagSafe-compatible iPhone in a pinch. 
SWIO Magnetic Portable Charger: Price and availability
While SWIO is a fast-growing brand specializing in charging products, it's still only available on Amazon and the official SWIO website. Right now, it's going for $56 on Amazon, but you can save $6 if you buy it directly. For an even better deal, buy the baby blue version on the SWIO website for only $40, but if you want the standard black colorway, it'll cost about $50. 
SWIO Magnetic Portable Charger: Battery pack with a kick(stand)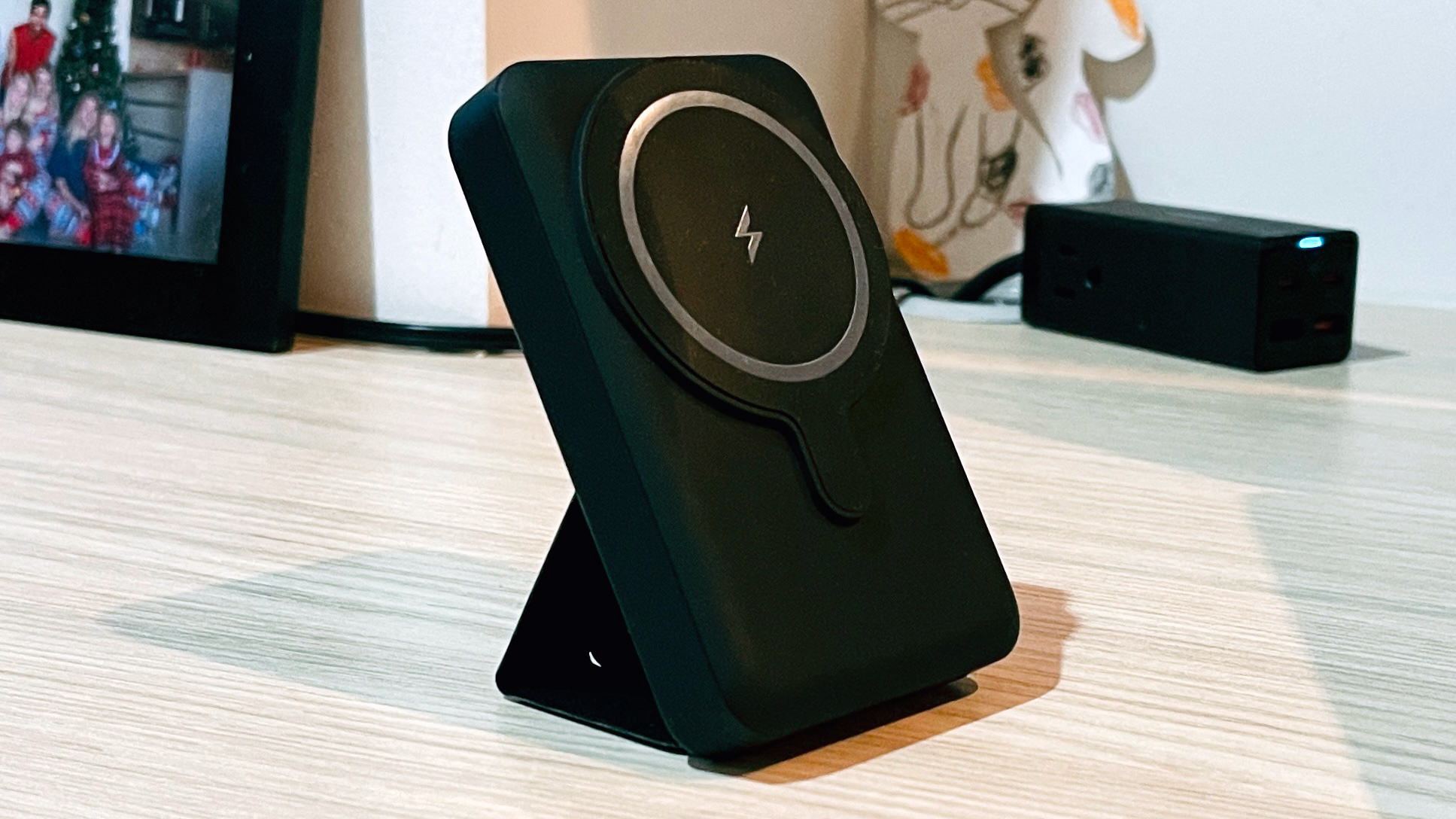 I've focused on a MagSafe battery pack since Apple released its sleek white model for the iPhone 12. However, our iMore reviewer noted that the Apple MagSafe Battery Pack seems a bit pricey, and I agree. For that reason, I chose a more affordable option. In fact, the SWIO battery pack is more affordable and has a built-in stand, which you won't find on the Apple version. Initially, I didn't see the convenience of this feature, but now I've learned to appreciate it fully. 
More important, of course, is the charger's ability to charge up the iPhone in a pinch, which it does pretty well. The MagSafe magnets are strong and reliable; the battery pack snaps on and stays on, so you don't have to worry about misalignment or detachment. Once it's attached, you press the 'on' button, and it immediately begins charging until you take it off. Although SWIO claims 15-watt wireless charging, I think it charges a bit slower than the best MagSafe Charger from Apple; regardless, it charges fast enough to be effective when you need it.  
One nice touch is that if you need faster charging, you can connect a Lightning cable to the USB-C port on the device, and it will charge up the phone much more quickly. It will charge up most iPhones 1.5 times, so it's more than enough to charge your iPhone from start to finish, along with another wired device simultaneously, such as AirPods or Apple Watch. 
Finally, I want to touch back on the built-in stand. This is a convenient add-on I wouldn't expect on a standard battery pack, but it's surprisingly handy, especially during travel. This makes it easy to charge up while you watch videos and play games on the iPhone comfortably on long plane or train rides. The stand works magnetically and folds back down when you don't need it.
SWIO Magnetic Portable Charger: Taking its sweet time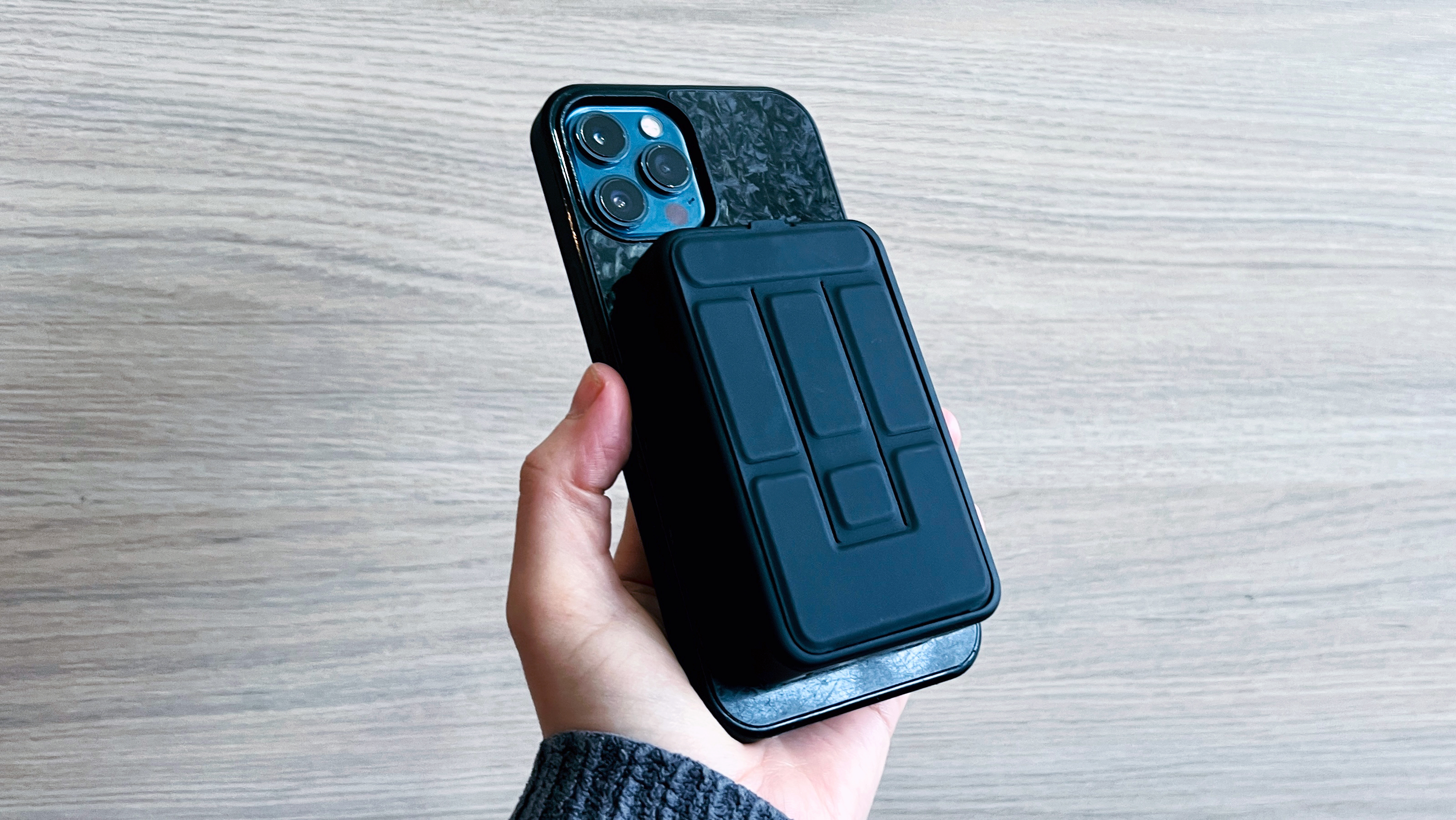 The main problem with any wireless charger is that it charges more slowly than a wired connection. The SWIO charger is no exception. When the iPhone is connected via MagSafe, it will take almost three hours to charge up to 100%. This is pretty standard for most wireless chargers, especially the portable kind, but it's good to keep in mind. The nice thing about this battery pack is that it does offer faster wired charging if you connect the iPhone with a lightning cable. This is not as convenient, but it is faster. 
The 10,000mAh battery within the SWIO Portable Charger also takes over three hours to charge up, which is quite a long time if you're in a hurry. So make sure you charge this up ahead of time and keep it charged for those last-minute charging emergencies. 
SWIO Magnetic Portable Charger: Competition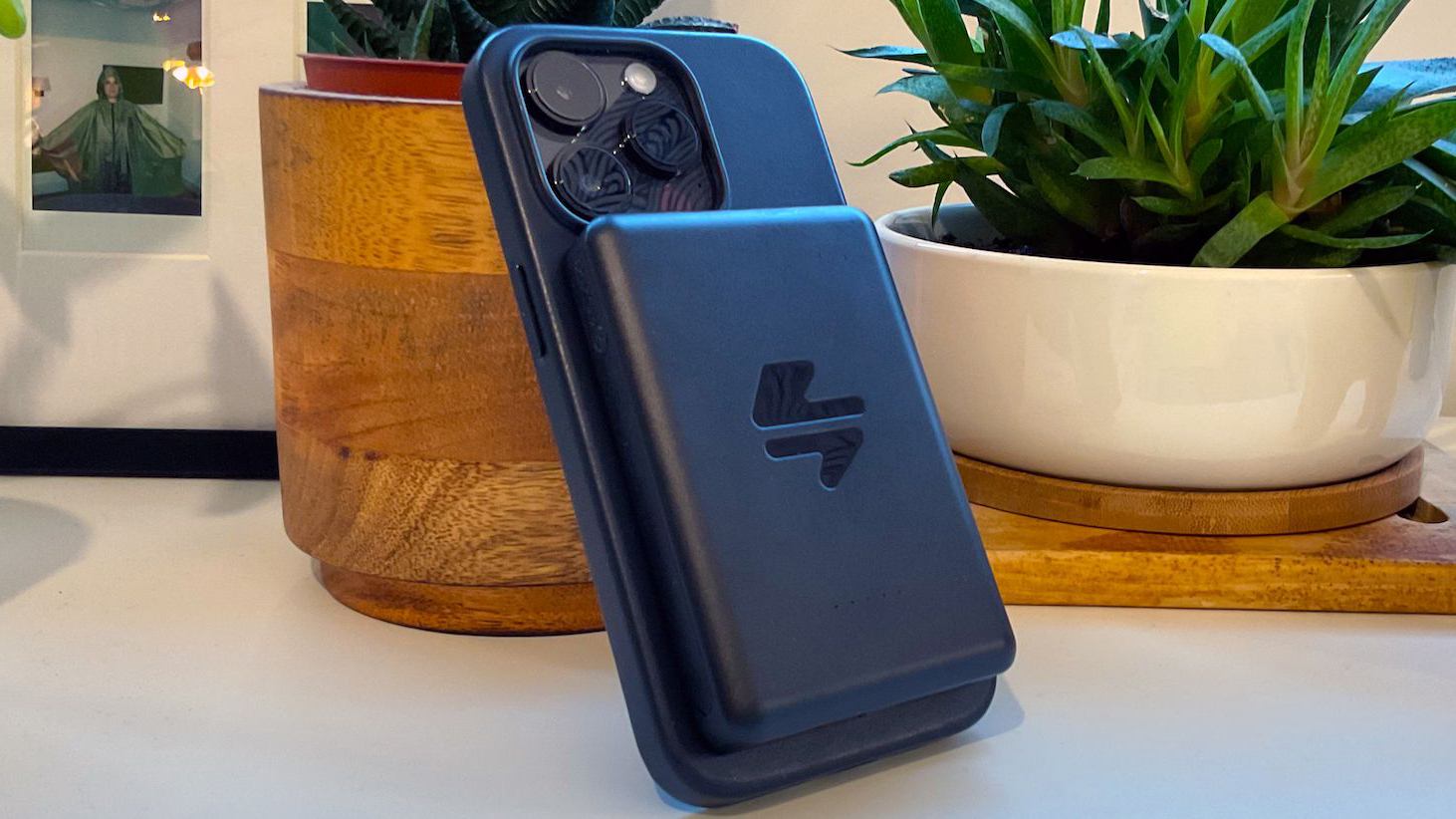 Although the most obvious competition here is the Apple MagSafe Battery Pack, the price is hardly comparable. A more equivalent comparison would be the Ampere Jetpack we reviewed more recently. The battery pack by Ampere does not have a built-in stand, but it does come a few dollars cheaper than the SWIO model. The JetPack is also a little more compact, but with only 5,000mAh, its battery will barely charge an iPhone 14. This one might fit smaller budgets, but if it's battery power or an iPhone stand you want, then the SWIO is likely the better choice. 
SWIO Magnetic Portable Charger: Should you buy it?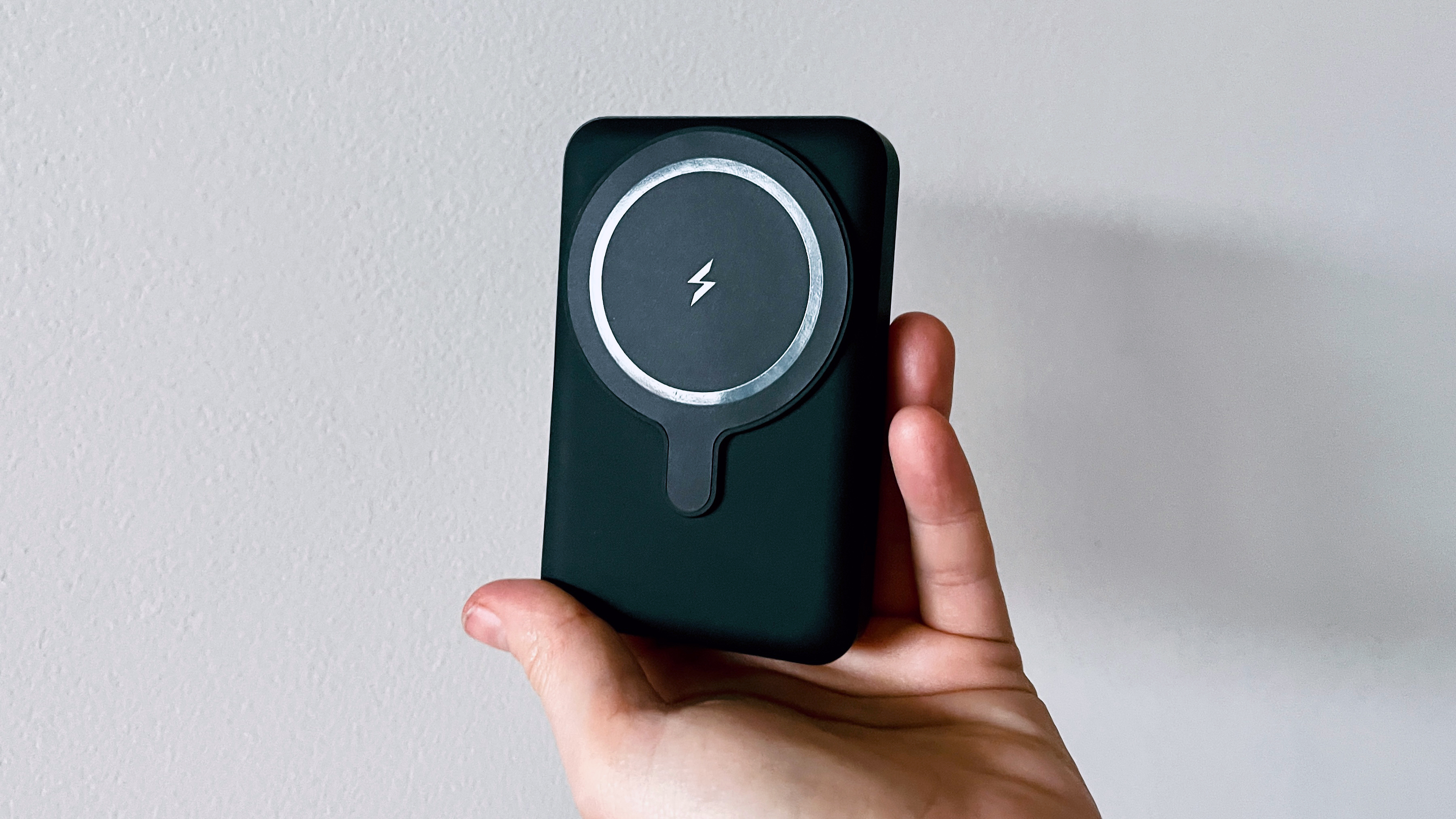 You should buy this if… 
You need a powerful battery pack that comes in a small package.
Your iPhone is MagSafe-compatible.
You need a folding iPhone stand as well.
You shouldn't buy this if… 
You're expecting a super fast charge.
When it comes to the best portable battery packs, MagSafe compatibility has become a necessity, in my opinion. For anyone with a MagSafe-compatible iPhone, a portable charger like this will make it easy and convenient to charge on the go. It's also great for those who enjoy streaming or gaming on the iPhone while you travel since it doubles as an iPhone stand as it charges. Of course, a MagSafe wireless charger will not charge as quickly as wired charging, but this power bank also has a wired charging port if needed. 
Considering the SWIO Magnetic Portable Charger's attractive price point, you can't beat it for value. It has a powerful battery, convenient MagSafe compatibility, and a built-in iPhone stand, all at about half the price of the Apple Battery Pack. It's a pretty good deal if you ask me.