Can you imagine Steve Jobs ever launching an Apple Pencil 3?
"Over my dead body", Jobs once famously said of the idea of bringing a stylus to iPhone and iPad. "You have to get 'em, put 'em away, you lose 'em. Yuck! Nobody wants a stylus. So let's not use a stylus." But millions of sales and two generations of Apple Pencil later, and you can see even Jobs eating his words. While our fingers are great at prodding buttons and swiping through screens, it turns out that when it comes to precision, a stylus like an Apple Pencil still can't be beaten.
Yet despite its popularity, it's approaching five years since the 2nd generation Apple Pencil was released, and many accompanying iPad generations have come and gone without a new Apple Pencil joining them with a new bag of features to exploit.
So what are the chances of an Apple Pencil 3 launch any time soon? And what new tricks could it bring for artists using iPads across the globe? Going by the leaks, rumors, patent applications and whispers we've heard, the chances are relatively high — if not in the near future, but certainly at some point down the line.
Apple Pencil 3 design and rumored features
Leaks for the Apple Pencil 3 have been few and far between, and while any eventual product remains in development, we're unlikely to see many hints as to what any potential device could feature from Apple itself. 
However, Apple regularly files patent applications to protect its new inventions from imitators and infringement, and these eventually are made public. While they are no guarantee of work-in-progress consumer products or features, they often offer a good idea of what Apple is thinking in a product category, and indicate some of the features that may eventually turn up in real products. And Apple has filed a ton of patents relating to Apple Pencil in the last few years. Looking at the cream of the crop below, you can easily start to see an Apple Pencil 3 forming, combining all of the features below. Compared to some more esoteric patent applications, the following all seem to have palpable benefits for an end user.
Vibrating feedback
In June of 2022, Patently Apple (opens in new tab) highlighted two new patents Apple had been awarded pertaining to a new stylus device. The first, 'Touch-based input device with haptic feedback', described what appeared to be an Apple Pencil that could deliver haptic feedback based on what the user was doing. If, for instance, a user selected a different brush by tapping on an application UI element, the Pencil could buzz or vibrate. 
AirPod style buttons
The same patent also describes how a part of the 'user grip region of the housing is deformable' — read: squeezy — which could act as a button to change functions. If you're familiar with the AirPods Pro 2, you'll know how this could work, as the earbuds' stems can be squeezed to activate noise-cancelling features. As well as pressure sensitive, this section could be touch-sensitive — imagine dragging your finger up the Pencil's edge to change a brush size or control zoom levels, for instance.
Color and texture sampling
A further patent (opens in new tab) described a potential feature that would be very useful to artists. It describes a light sensor and light emitter (not dissimilar to a camera and accompanying processing unit) that could be built into an Apple Pencil 3, allowing the user to sample colors and textures from surfaces around them. For instance, if there was a lovely wood grain you wanted to copy for a design, you could place the Pencil near it and copy its pattern and tone. This would be a great boon for artists, mirroring similar functionality that dedicated devices like the Nix Mini 3 Color Sensor (opens in new tab) is capable of.
Rotating 'Digital Crown' cap control
You might be seeing a theme here — lots of what's suggested in these rumored features are ideas cherry picked from other Apple devices. Yet another patent (opens in new tab) suggests Apple could integrate a rotating controller, like an Apple Watch Digital Crown, into the end of the Apple Pencil 3, which would let the user cycle through menus, brush types, colors and more. You can see what that might look like in the render video above by artist Sarang Sheth (opens in new tab).
Interchangeable nibs with different properties
Anyone who regularly uses an Apple Pencil will be aware that eventually the nibs of the stylus wear down and need replacing. But a patent published back in 2017 (opens in new tab) suggested Apple could be considering introducing interchangeable nibs that serve different purposes and have different properties. Color, shape, thickness, even the ability to mirror the different hardness values of traditional pencils, could be worked in as defaults to different nib types — and give Apple the opportunity to sell accessories for accessories…
VR controller
An Apple VR headset is almost a certainty at this point, given the years of rumors surrounding the device. But the details still remain shrouded in mystery — not least of all how you will control the thing. While lots of leaks point to an almost completely hands-free experience, using a user's hands and fingers to gesture controls through the VR interface, yet another patent (opens in new tab) points to Apple considering any eventual Apple Pencil 3 as a VR controller. Sensors in both the Pencil and VR headset could work in tandem to track the stylus in 3D space, and convert its movements into input in a virtual reality environment. VR art is a growing medium, and Apple having an accurate control method for related applications could be a key draw to its nascent VR platform.
3D object creation
This is an interesting idea, and given how many 3D artists are out there using Apple Pencils, one you can imagine Apple being keen to solve and implement. A 2020 patent spotted by Apple World Today (opens in new tab) describes how future Apple Pencils could understand depth in 3D space to create co-ordinates for real-world objects, and recreate them as three-dimensional models in applications. Positioning data could be calculated using acceleration and contact, and you can imagine an idea working in tandem with the sensors employed for color and texture sampling, detailed above.
A cheaper Apple 'Marker' Pencil 3 alternative?
It's been suggested that Apple may also be considering a totally different stylus device in an all-new form factor. Rumors pointed to an Apple Pencil designed specifically for iPhone. Codenamed 'Marker', it was rumored to have been set to launch alongside the iPhone 14 line, and be significantly cheaper by dropping features like pressure sensitivity and a built in battery, instead being powered by the screen it was touching, similar to Samsung's Galaxy Note S-Pen. But it never arrived, calling the validity of the rumor into doubt, and any eventual launch into question.
Apple Pencil 3 release date expectations
Though there's evidence that Apple is actively working on an Apple Pencil 3rd generation model, the drip-feed of leaks and rumors suggests that it'll still be some time until we see any major revision of the Apple Pencil hardware arrive. It could be that they'll appear alongside M3-equipped iPad Pro tablets, which you'd expect to see arrive in their annual Q3 slot for 2023. Talk of Apple VR supporting a stylus may also influence a potential launch date, with that headset expected to land before the end of 2023, too. But a more conservative guess would put it in the following year, when M3 chipsets have matured, and talk of a more consumer-focussed VR headset is thought to begin to bubble.
Apple Pencil 3 pricing — what to expect
We can figure out a ballpark price range for the Apple Pencil 3 based on the pricing of the previous generations of Apple Pencil. 
The first generation Apple Pencil costs $99, while the second generation Apple Pencil 2 costs $129. Neither have seen a price drop since going on sale, and even the first generation remains on sale today (in part at least to serve the 10-inch iPad from 2022). $129 would therefore be the lowest we'd expect to see the Apple Pencil 3 cost, but given a few years of inflation and the extra complexity of the device rumored, we'd be ready to anticipate it hitting $150 for pro-level users, with Apple keeping the second generation pen available for everyone else as a 'cheaper' alternative.
Why the Apple Pencil 3 has to happen
The Apple Pencil 2 is good. Great, even — there's yet to be a third-party alternative to beat it, and outside of sitting at a dedicated graphics tablet at a desktop machine, it's about as good a digital writing and sketching experience as you can get.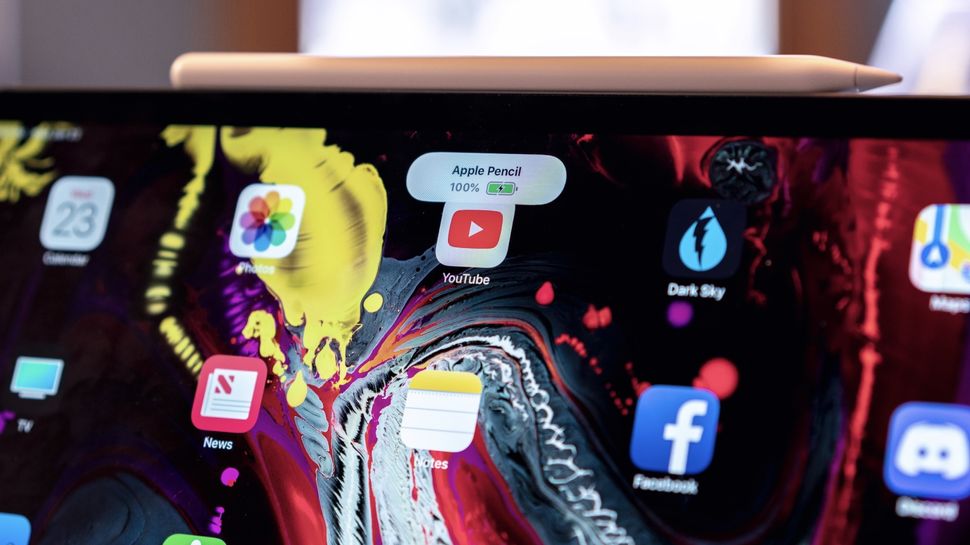 It's not so much that the Apple Pencil needs to evolve, as it is that people need a reason to buy a new iPad. You look at the latest iPad models, and they're intensely overpowered — they're running the same chipsets as the entry-level Mac computers, but with an operating system, interface and app library that rarely takes advantage of it.
So a future OLED iPad Pro, for instance, could ship alongside an Apple Pencil 3 that's able to exclusively take advantage of extra M3 or M4 chip horsepower, and offer an upselling temptation that even those less artistically inclined may splash the cash on. Don't be surprised if the next truly exciting iPad update is an Apple Pencil 3 feature instead.